BEAM Storage is pleased to announce that we have bagged two major awards, mainly Valet Storage of the Year – Singapore and Technology & Innovation Award – Singapore, at the inaugural Self Storage Awards Asia 2023 ceremony that was held online on April 12, 2023 and hosted by the Self Storage Association Asia (SSAA).
The above-mentioned awards recognize outstanding companies that exemplify market-leading door-to-door storage, visionary innovation, and unmatched overall storage operations.
We are immensely appreciative of all BEAM Storage staff who have taken part in achieving operational excellence and are also thankful for our customers who have been relentlessly supportive.
BEAM Storage is honored to receive these major awards, which recognize our efforts in offering unmatched storage service.
Visit SSAA's website to learn more details about the inaugural awarding.
About BEAM Storage
BEAM Storage is a valet storage company currently operational in both Singapore and Kuala Lumpur, Malaysia that offers smarter storage and is the first storage company to utilize a mobile app. BEAM Storage removes the hassle and extra transportation in the equation by providing a technology-based system and top-level customer service.
To learn more about BEAM Space and how you can benefit from our services, contact us by clicking this widget located at the lower right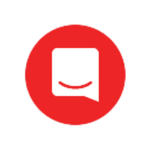 . You may also email us at cs@beamspace.com or call us at +65 3129 4445 [Singapore] or +60(3) 2770 0718 [KL] to enquire more about our valet storage for small businesses today!