Last November 14, 2022, Self Storage Expo Asia was held at PARKROYAL on Beach Road where over 100 delegates showcased various storage sites in Singapore. The event was graced by industry leaders and speakers from Europe and the United States who shared valuable insights regarding the landscape of storage and investments in storage.
During the opening day of the conference, the Chairwoman of Self Storage Association Asia (SSAA) Helen Ng shared that storage operators in Singapore have opened new locations and have received fresh injections of investment across the globe. It was also shared that locations such as Hong Kong have seen strong waves of investment, while other markets like Thailand and the Philippines are poised for a self-storage boom.
BEAM Space CEO Jason Giambona joined the other storage industry leaders from My Storage
On the second day, an investor forum was held, and the keynote speaker was Stephen Spohn, CEO of Quraz. Stephen highlighted two key strengths of the storage industry, such as "humans hoard and value their weekends" and "pricing power".
Throughout the expo, various exhibitors, including Janus International Asia and RADical Systems were also present to showcase their state-of-the-art technology, software edge, access management systems, and more.
Moving forward, the storage industry will continue to evolve to meet the demands of customers. As service providers, it is a must to learn how to be at our best and connect everyone with everything to be everywhere as we grow and serve our communities. See you again next year at Self Storage Expo Asia 2023!
---
To learn more about BEAM Space and how you can benefit from our services, contact us by clicking this widget located at the lower right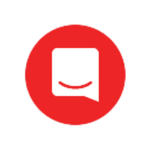 . You may also email us at cs@beamspace.com or call us at +65 3129 4445 [Singapore] or +60(3) 2770 0718 [KL] to enquire more about our valet storage for small businesses today!