Starting a business from the comforts of your home or a small premise has never been so simple! The rising trend of entrepreneurs working from home, alongside with the convenience of online shopping, allows anyone to stay at home all day and make a living, while getting the basic necessities sent right to your doorstep!
This lifestyle of running businesses from a small premise puts a strong emphasis on having a conducive and comfortable environment to work in. Nothing gets worse that having a cluttered and messy workplace, which also poses as a fire hazard.
Here's how BEAM's Concierge Storage Solution can help make your space less cluttered, and more conducive:
Freeing Up Space To Get Work Done
BEAM allows you to store anything from a small box, to large furniture pieces. You can now free up space in your premises by storing away excess furniture, your endless piles of documents, and just about anything else that is taking up precious space.
A neater, clutter-free environment allows you to work at your optimum capacity, leaving you more productive than ever before!
Keep Your Stock In A Proper Storage Space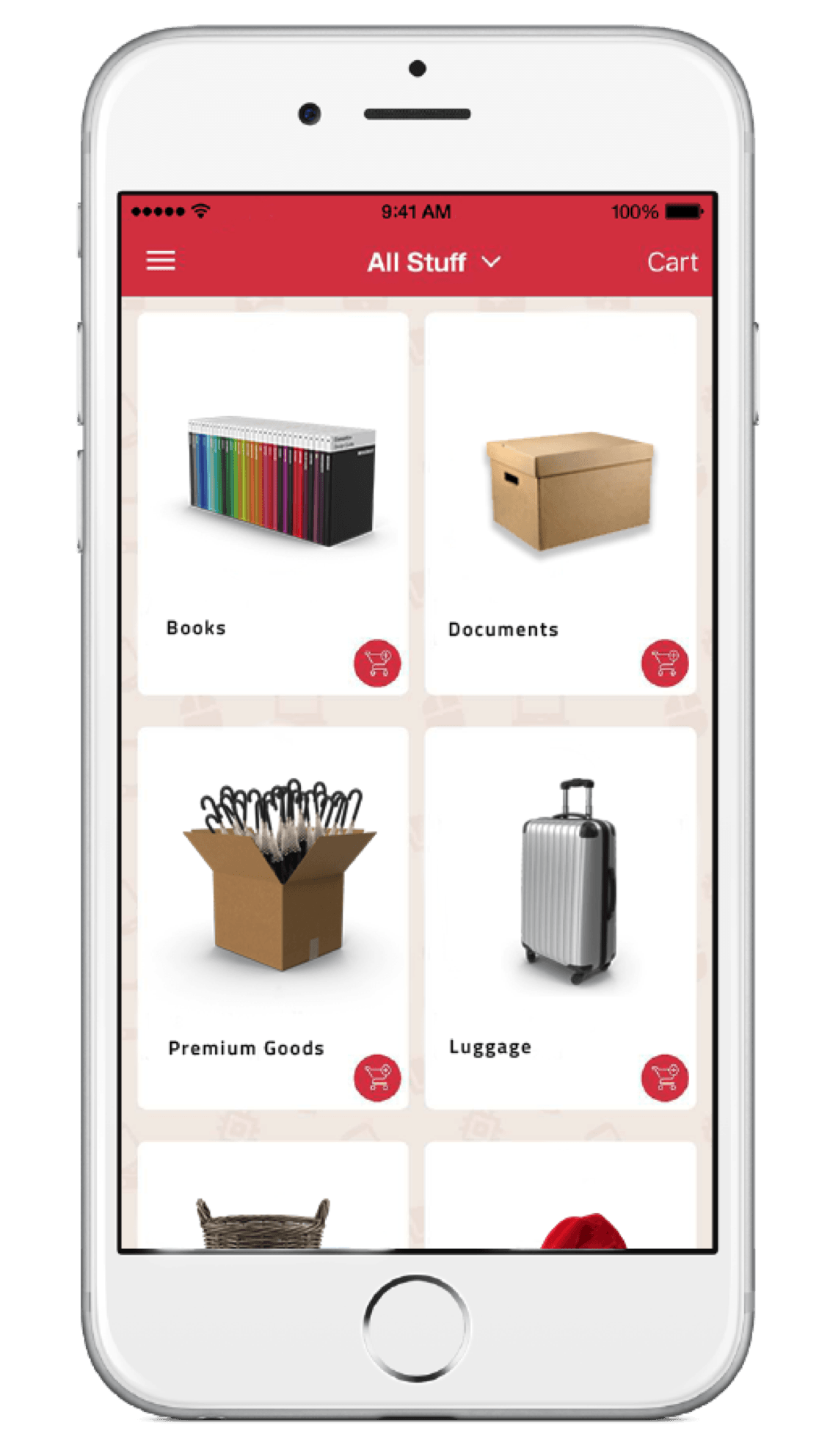 Gone are the days where people would use their homes as a temporary storage space for goods. Apart from hindering your daily living, storing goods at home may end up being a costly affair, since business owners are unable to properly manage and keep track of the inventory. Poor inventory management may lead to businesses having a less-than-ideal quantity of stock on hand, causing the business to miss out on valuable opportunities!
BEAM's secured facility allows you to store your goods in a safe and proper environment. BEAM's Storage by Item helps you keep track of every item in storage, with an inventory list which can be accessed from anywhere around the world via the BEAM Space mobile app, or the self-serve platform on BEAM's website.
On the other hand, you can also choose BEAM's Storage by Space for bulkier and heavier items. A dedicated account manager will assist in ensuring that your inventory list is kept updated, and can also assist you in ensuring that you get the right amount of items delivered to the right location, at the right time!
Move Your Items Around Effortlessly, Safely!
BEAM's comprehensive service includes the logistics aspect of storage. Have your items picked up directly from your doorstep and placed in BEAM's storage facility. Upon request, BEAM is able to provide pick & pack and last-mile delivery to have your items delivered to your customers, hassle-free! BEAM's concierge service is flexible in accommodating to your specific business needs.
BEAM also works with professional movers when it comes to bigger moves to ensure that your larger items are moved around safely. You no longer have to break your back, or stress out on finding a reliable mover!
Without any upfront deposits, or locking you in on long-term contracts, BEAM's storage makes it affordable for you to store away almost anything at all, and have them sent right back to your doorstep on demand! Storage starts from only $4/month [SG] or RM3/month [KL].
Email us at cs@beamspace.com or call us at +65 3163 9213 [SG] or +60(3) 9212 1586 [KL] to enquire more about this concierge storage service today!