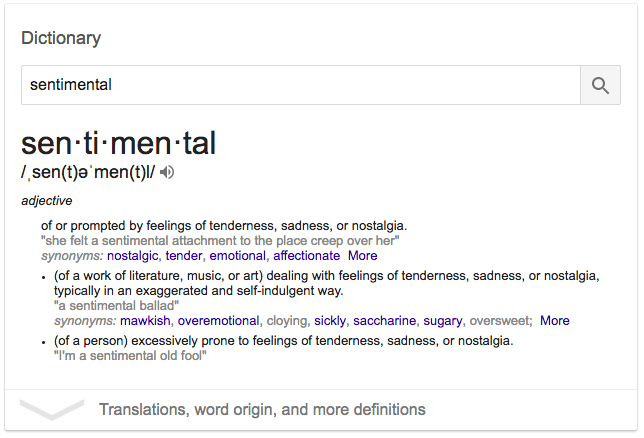 Do you find yourself holding on to too many items of sentimental value? They could be soft-toys from your childhood, kitchen utensils like pots & pans from your first home, old clothing and postcards or even dried flowers.
As we grow older, these sentimental items could turn into clutter and take up precious space, reducing our productivity or even exposing us to health risks.
What do you do with these items? Are they really that precious or just junk with memories? We'll give you a few tips about how to deal with your "sentimental clutter" so you can live your best life:
1) Honest evaluation of the items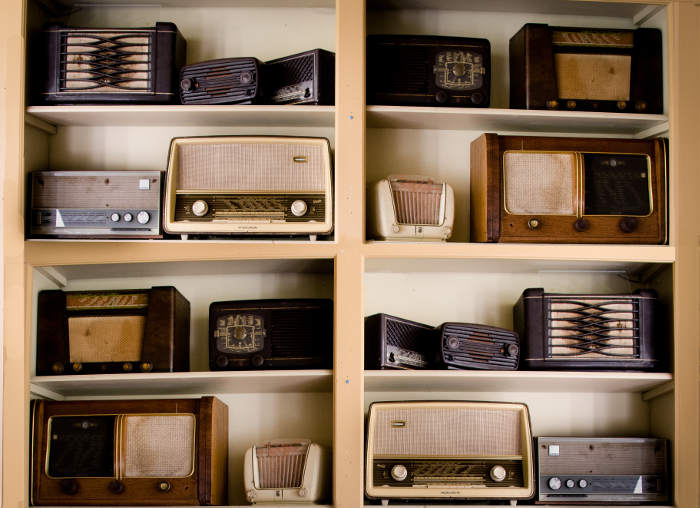 Ask yourself what value the item has to you and if you can live without it. Perhaps it reminds you of people, places or feelings that is best left in the past. Closing out chapters in your life also helps you move forward to build new and good memories.
2) Sentimental items stressing you out?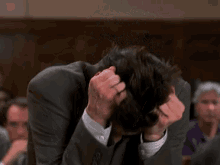 The act of keeping these sentimental items should be one that allows you to cherish the memories or feelings associated with it. Should you ever come to a point where you feel burdened or stressed out having these items around, it could be a good indicator that you need to get rid of it. Feelings have turned negative, time to let it go.
3) The ONE ITEM rule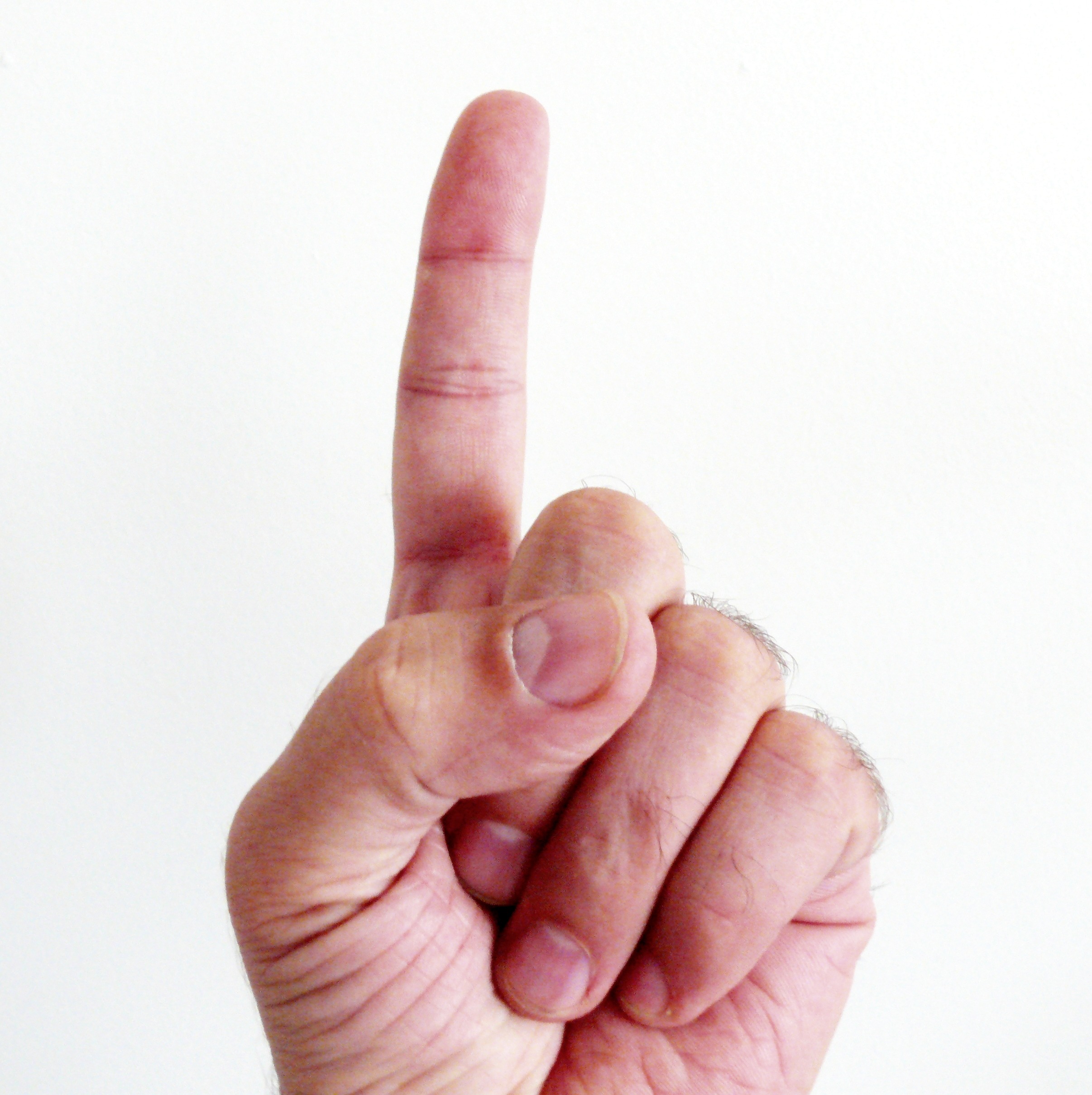 If you're stressed out with the pile but still overly sentimental, you may want to apply this rule. Out of the many items, keep only one that reminds you of a person, place or memory. This means narrowing the list down to that one which has the most value to you. By doing so, not only are you getting rid of excess clutter, you're also making room for more memories to come.
4) Sentimental Virtual items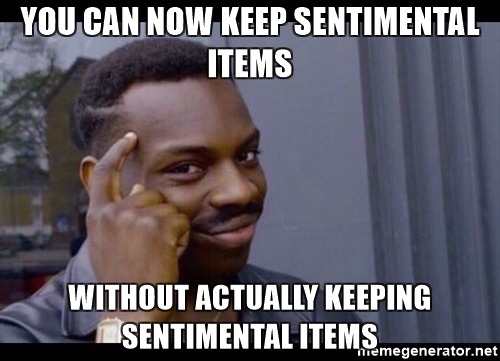 If we're honest, most sentimental items only hold value because of the memory it evokes. The item itself could be worthless. The best way to deal with these kind of items is to take a picture and compile them into an e-gallery. One may even choose to back it up to prevent the loss of data or to be posted on social media for posterity. Once pictures have been taken, these items can dealt with accordingly, and you've made space for more good things in life.
5) Donating to charity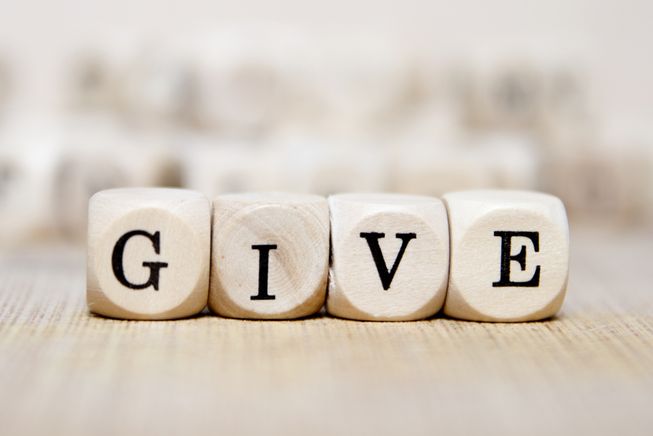 Common things like clothing or furniture items can be donated to charities in need. Please ensure they're not in a horrible condition, give with a good and sincere heart. Giving these items away not only helps you let go of things that you don't need, it also benefits the receiver. Good on you, good for them!
6) Keeping it?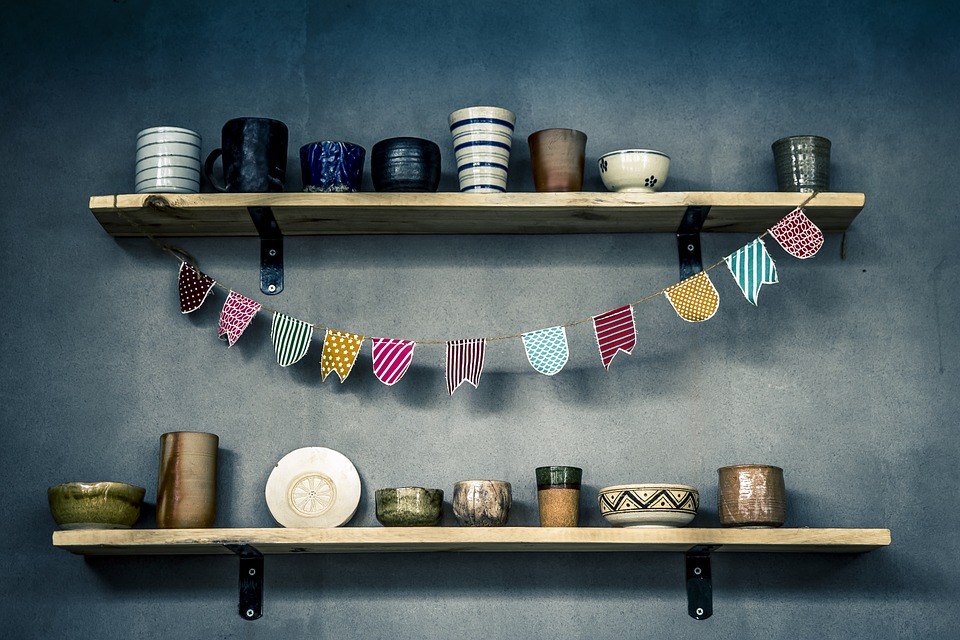 Once you've filtered all your items and gotten rid of those you no longer need, have a good look at the ones that you're keeping and decide where specifically you want these items displayed. There is not much point in stuffing sentimental items into boxes and putting them up in the unreachable shelf on the top corner of your wardrobe, only to be left there collecting dust. This depletes the purpose of keeping such items, and also puts you at risk of falling sick due to the accumulation of dust and other bacteria.
7) Store it away!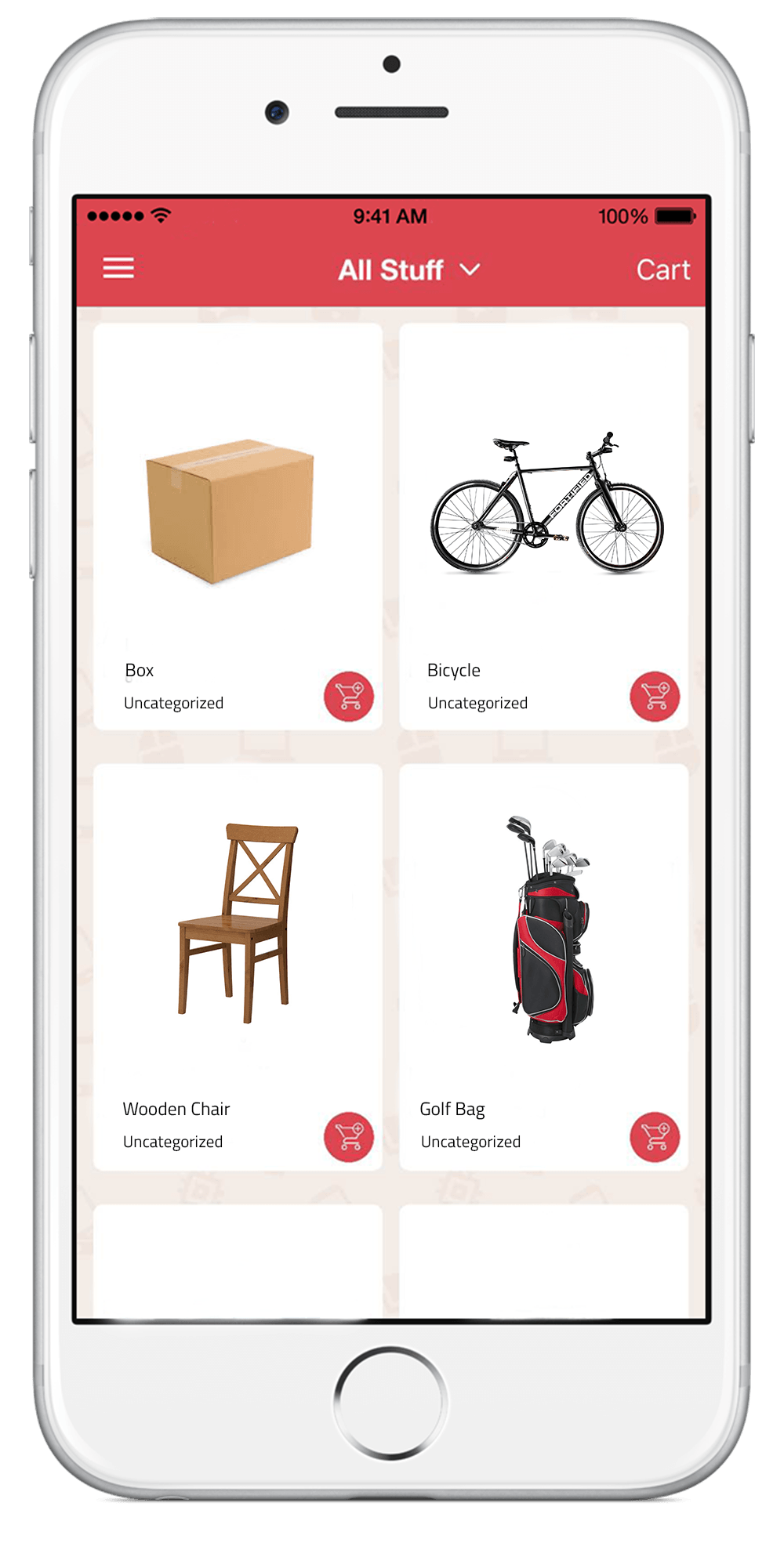 Still can't make a decision to throw or keep, or to sort it out later? How about using BEAM's concierge services to keep the items in storage, only to be brought back to you on-demand, you don't have to visit the warehouse!
Once you've packed your sentimental items, schedule for a pickup through the BEAM Space mobile app (App Store or Google Play), and our concierge will be at your doorstep. We also provide itemised storage, you'll be able to view pictures of your items in your mobile inventory. How's that for Smarter Storage!
Happiness guru, Gretchen Rubin once said "Some kind of clutter is difficult – letting go of things with sentimental value, sifting through papers – but some clutter I find very refreshing to clear".
We've given you enough tips on how to approach your sentimental items to ensure it doesn't turn into clutter, the rest is now up to you!