The kitchen is often associated with the heart of the home. It's where sweet and warm memories are made, and also where heartaches and stressful days are made better with a tub of ice-cream.
Here are a couple of simple tips to keep your kitchen clutter-free, making space for memories to be made.
1) Out of sight, out of mind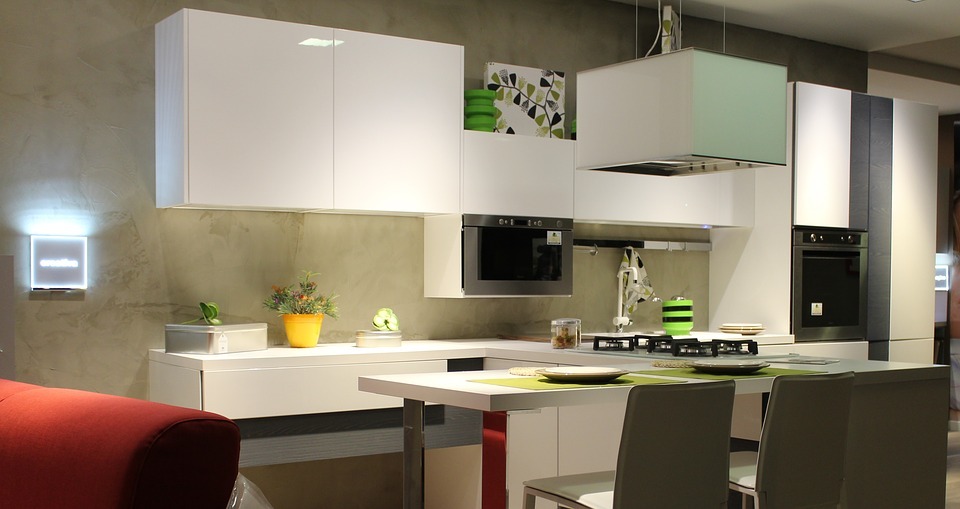 We often have this mindset with putting things away, and often times not where they actually belong. Things that should've been tossed naturally ends up in cabinets, taking up precious space.
Start by emptying your cabinets one at a time, and go through each item. Take this time to get rid of items that you do not use frequently, duplicate items, or those that have passed its expiration date.
Once you're done with this, you may be surprised by how much space you actually have!
2) KEEP CLEAR!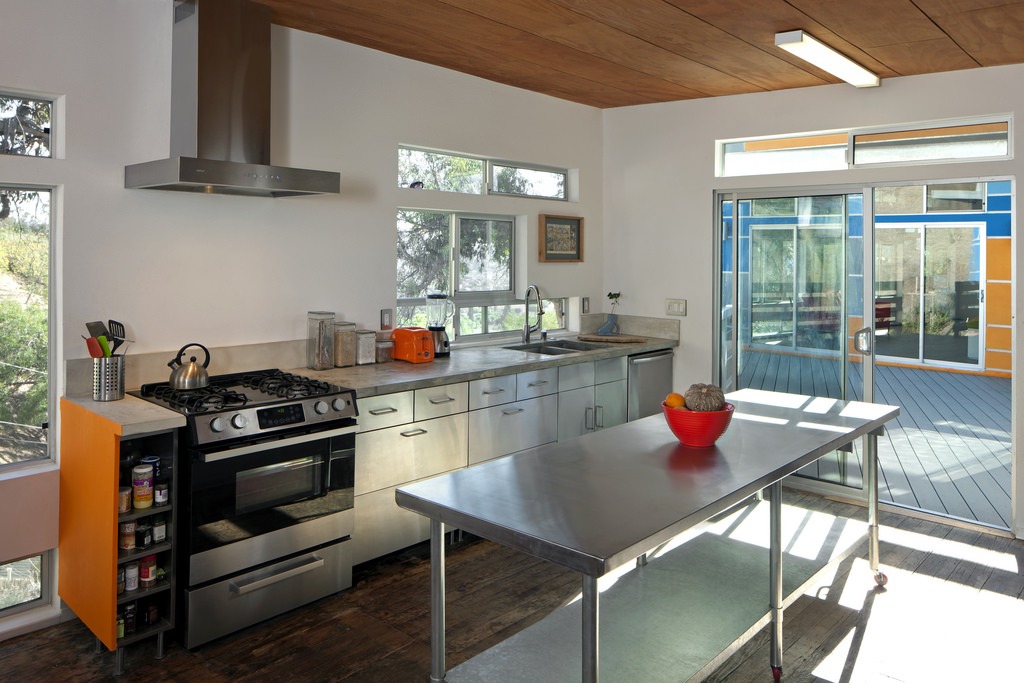 Do you remember what your kitchen countertop looks like? It's common to find our countertops cluttered with all sorts of things, most unecessary.
Keep the countertop clear by putting away things that are not being used at the moment. Not only does this create a less visually-cluttered kitchen, storing things away in their respective cabinets/drawers actually prevents those things from getting inhabited by unwelcomed visitors, eg. ants, lizards, and cockroaches! Ewww!!
3) Somewhere I belong (cue: Linkin Park)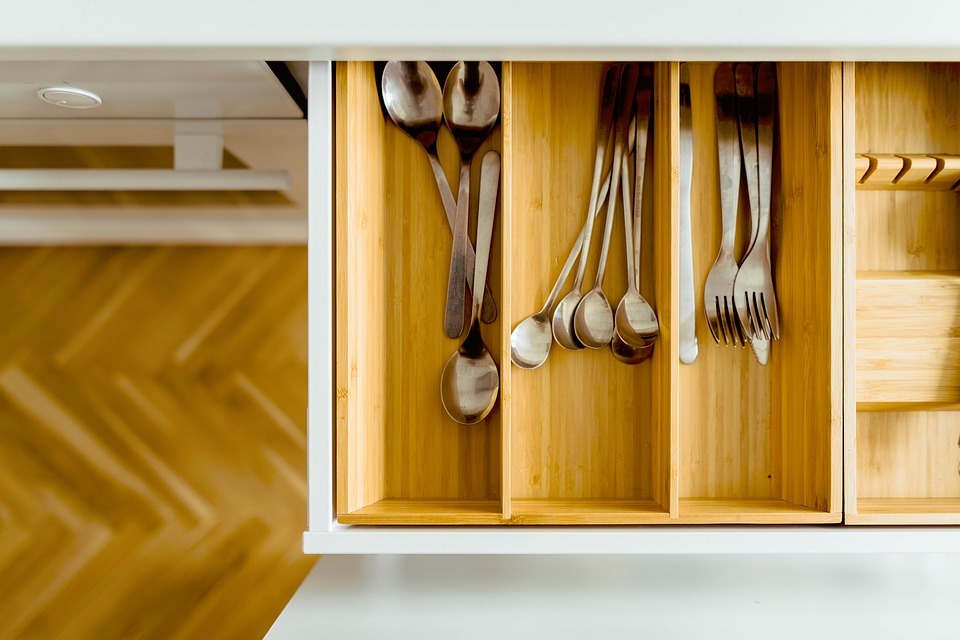 Designate each cabinet/drawer in the kitchen for specific items, eg. plates, sauces & spices, cutleries, utensiles etc. That way once the washing up is done, everyone will know where each item belongs, and items don't have to go missing ever again!
4) Peter's Pan
Are you struggling to find space in your cabinet to store all your pots and pans? Can't stack them up, fearing they might scratch that non-stick surface?
How about hanging them all up, freeing space on the countertop and cabinets. It even makes your kitchen look extra cool and modern! This is as close as you can get to watching (peter) pan 'fly'.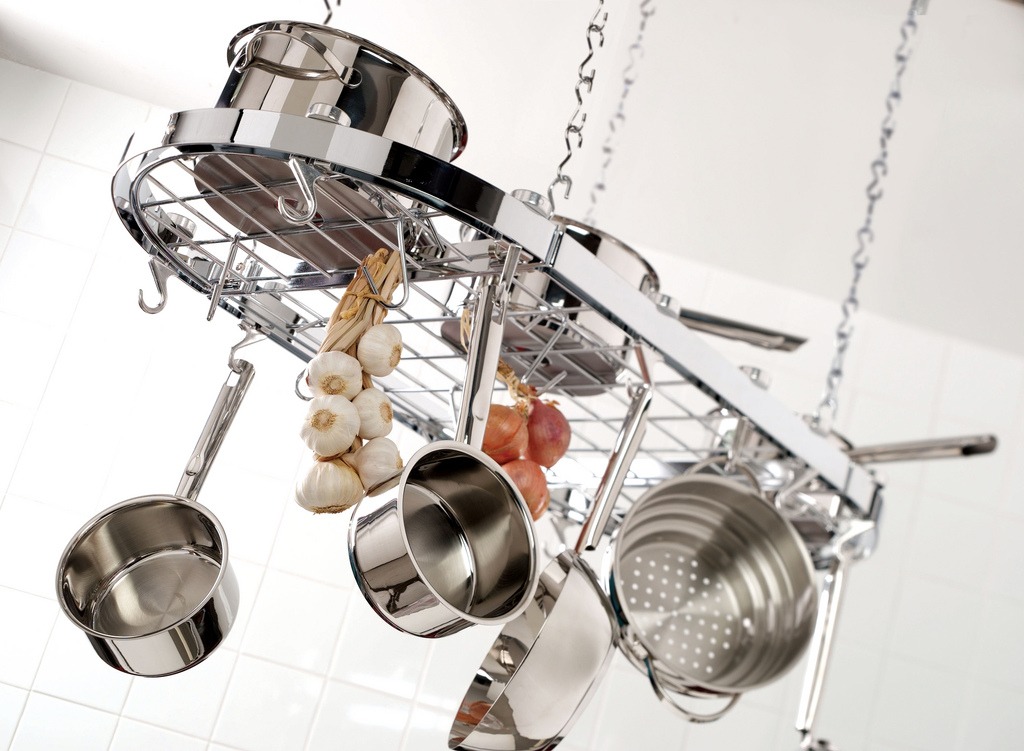 Alternatively, the root problem could be that you're just hogging too many pots and pans. Pick the few essential ones that you need, and keep the rest of them, or store them with BEAM!
5) Rock n Roll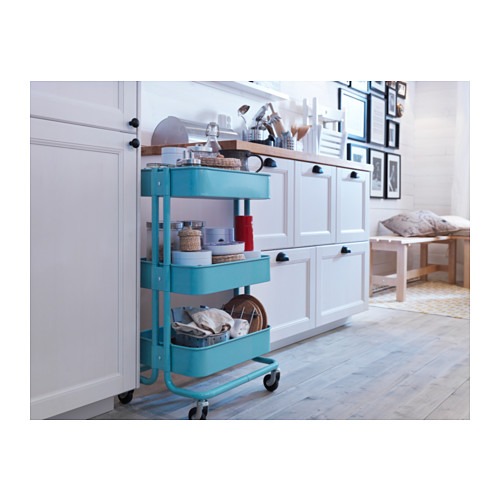 Photo/Image courtesy of IKEA
One great partner to have in your kitchen is IKEA's rockstar, RÅSKOG. Not only are you able to load it up with the essentials you'll need at arms-reach, you could load up this cart with your ready-to-serve dishes and wheel it out to your dining hall, adding a more dramatic effect to the way you serve dishes to your guest.
You no longer have to run in and out of the kitchen like an unglamorous chef. Cooking for friends & family should always be a fun, stress-free activity!
Keeping your kitchen on fleek could mean you'd have to get rid of some things. If you're unwilling to get rid of those items, one other alternative is to store it with us. Not only is BEAM a cost effective storage option, we'll take pictures of the actual items you store with us so you won't miss them too much. Whenever you need any of these items back, you can always schedule for them to be delivered back to you. How's that for extended storage for your kitchen!
BEAM is a concierge storage on a mobile app (IOS or Android). We make storage so convenient, you don't even need to leave the comforts of your home. With 3 simple steps, you'll be able to get your items stored, and delivered back to you on-demand. No more visits to the warehouse, spend it with your loved ones instead and let our concierge do everything!